Thousands without power following storms
Thousands of Muskingum County residents are without power Friday morning following wind gusts of up to 40 miles per hour.
Area fire crews have been busy responding to dozens of reports of lines down and trees blocking roadways.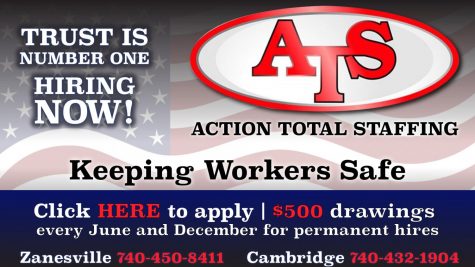 According to the National Weather Service, nearly every county in Ohio was under a wind advisory from late Thursday night through into early Friday morning.
In total, over 3,500 utility customers are without power as of 7:30 a.m. Friday morning.
In Muskingum County the following areas are without power:
Nashport (AEP): 1,051 customers without power (estimated restore time 10:30 a.m.).
Gratiot (AEP): 2,485 customers without power (currently assessing condition).
City of Zanesville (AEP): 12 customers without power (various outages).
Guernsey-Muskingum Electric Cooperative: 35 customers without power (only reports on a county-level basis).
Additional areas of less than 5 customers per location are also being reported throughout the county but have not been included in this story.