Former fireman sentenced for sex crime
A Zanesville area man will spend nearly the next three decades of his life in prison after being arrested in early December for sending explicit images, including that of himself and a minor child.
Chad Buchanan, 43-years-old and a former member of the Frazeysburg Fire Department, was caught after an investigation in New Zealand which led to the Federal Bureau of Investigation (FBI) notifying the Muskingum County Sheriff's Department.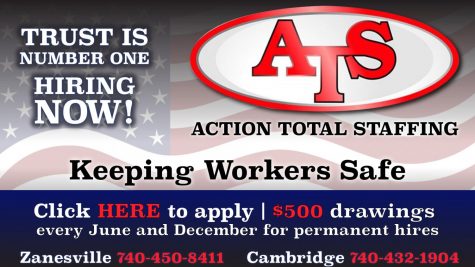 Buchanan was using the messaging application Kik to send and receive explicit messages, photos and videos to other users on the platform.
Authorities wouldn't say if the other user was an undercover investigator, but did elaborate that photos sent by Buchanan included that of a child he knew and of Buchanan's genitalia.
According to Muskingum County Sheriff Matt Lutz, the FBI contacted his office on the morning of Thursday, December 3, 2020, about the investigation which started in New Zealand.
His deputies and detectives were able to quickly analyze the provided evidence and begin an investigation.
Within hours, they were able to secure a search warrant from a local judge.
That evening, detectives then executed the search warrant for Buchanan's residence along Countryside Drive just east of Zanesville.
Several items were seized from the home and Buchanan was booked into the Muskingum County Jail early the next morning.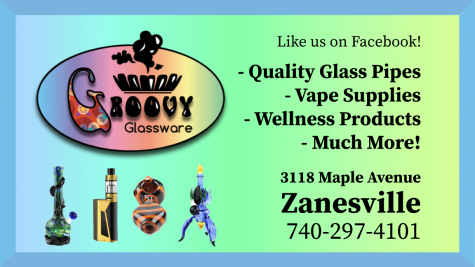 Before he was able to be arraigned, Buchanan pleaded guilty to a prosecutor's bill of information related to his charges.
Buchanan was originally charged with:
Pandering Obscenity involving a minor, a felony of the second degree
Pandering sexually oriented matter involving a minor, a felony of the second degree
Gross sexual imposition, a felony of the third degree
After his plea of guilty, his $1 million dollar bond was revoked and he was ordered held until sentencing.
Soon after, his court-appointed attorney, Kendra Kinney, was withdrawn as counsel of record and attorney Brian Jones of Delaware, Ohio was hired as private counsel.
According to Jones, Buchanan was an asset to the Muskingum County community for multiple decades before he succumbed to temptation in the online community that used photos of underage persons as a secret handshake to gain access.
Muskingum County Prosecutor Ron Welch said the victim, to whom Buchanan knew, was under the age of 10.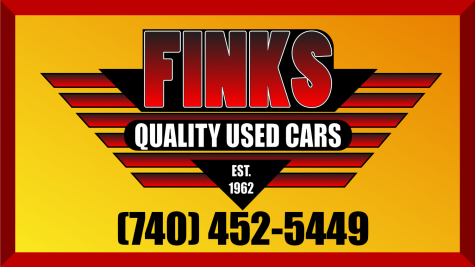 Jones added that when confronted by police Buchanan immediately accepted responsibility and expressed fear and remorse for the victim as well as for his own actions and behaviors.
During sentencing Monday, Judge Kelley Cottrill sentenced Buchana to 25 years in prison.
Jones questioned the lengthy sentencing citing studies by the Federal Bureau of Prisons, Department of Justice, universities across the country as well as numerous states which found that offenders such as Buchanan are some of the least likely to commit another crime or re-offend.
"With proper treatment, the likelihood that Chad would ever re-offend is less than five percent," said Jones. "It's unfortunate he got such a lengthy prison term and I think it's contrary to the ends of justice but it was the negotiated resolution that was worked out prior to my involvement."
Jones added that due to the stigma of his disease, that individuals like Buchanan are unable to seek out mental health resources that could help prevent these events from occurring.
Welch said that he was appreciative that Cottrill followed the state's recommended sentencing.
"The court clearly recognizes the harm suffered by this child as well as understanding these types of crimes are part of a larger on-going problem involving the trafficking of humans, especially sexually exploited children," Welch wrote in a statement to Y-City News.
Further, Welch said his office continues its commitment to protecting "our most vulnerable victims" and applauds all the law enforcement efforts that contributed to the outcome of this case.
Due to his conviction, Buchanan is required to register as a sex offender for the next 25 years.