Muskingum County moves to level red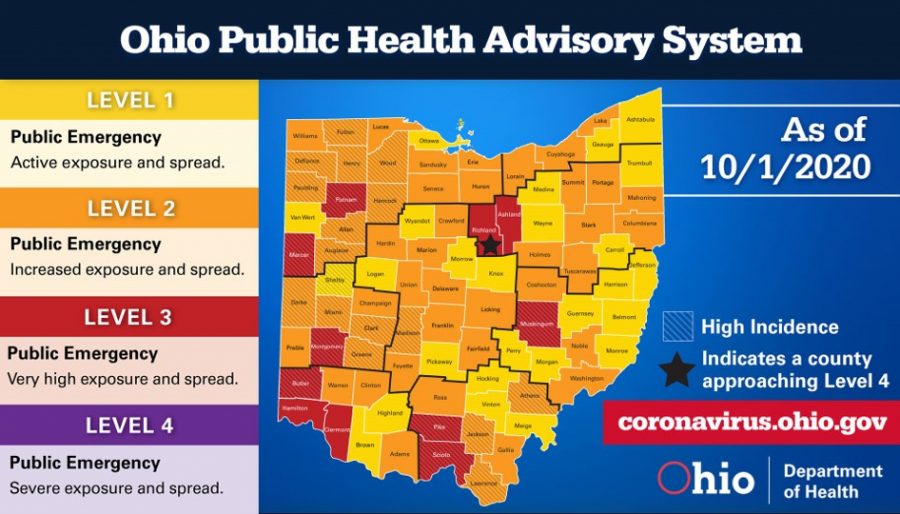 According to a map published online by the Ohio Department of Health, Muskingum County has risen to a level 3 (red) public health emergency.
That classification means that the county is experiencing significant community spread and exposure.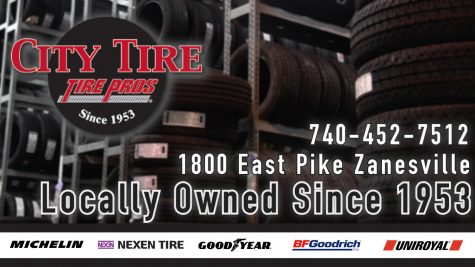 According to a safety message by Dr. Daniel Scheerer on behalf of Dr. Jack Butterfield, Muskingum County was upgraded to level red due to the county meeting four of the seven state indicators for Coronavirus activity in the community.
Those indicators are:
Greater than 50 new cases per capita (121.8 cases per 100,000 population)
Sustained increase in new cases (3.8 average cases on 9/14 to 9 average cases on 9/25)
Proportion of cases not in a congregate setting being greater than 50% (98.9%)
Sustained increase in outpatient visits over at least 5 consecutive days (6.1 average visits on 9/21 to 23.9 average visits on 9/29)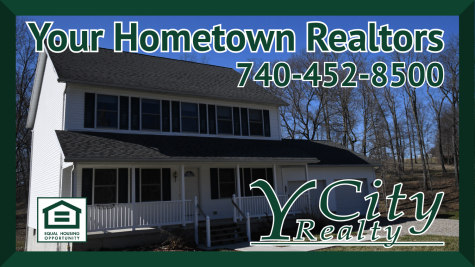 As of Friday, October 2, the county has experienced 138 new cases in the previous two weeks.
Due to the increased warnings, Muskingum County residents are recommended to decrease in-person interactions with others, consider only necessary travel and limit attending gatherings of any number.
To date, there have been 517 confirmed cases, 13 probable cases, 530 total cases, 99 active cases, 13 current hospitalizations, 59 total hospitalizations and 3 deaths.