JCPenney files for bankruptcy Friday afternoon, local stores fate uncertain
A local retail giant, whose store has been in Zanesville for many decades has an uncertain future.
Late Friday afternoon the company filed for Chapter 11 bankruptcy protection in the Southern District of Texas.
Unlike Chapter 7 bankruptcy which would liquidate all assets, Chapter 11 will allow the company to reorganize, allowing a smaller more financially fit company to prevail.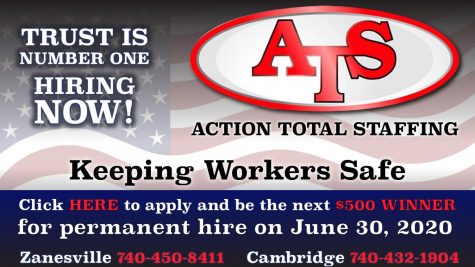 Court filings by the company said they plan to close stores, but a total number of closures or locations were not given.
JCPenney was one of the original anchor tenets of the Colony Square Mall when it opened in 1981.
Update: Following the publication of this story a representative from the Colony Square Mall responded to a request by Y-City News and issued the following statement: "It is unfortunate that JCPenney has filed for bankruptcy as they have been a valued retailer in our community for many, many years. As of today, we have not been notified of any decision regarding our JCPenney. However, no matter what their corporate decision is, we look forward to providing our loyal customers and community with a safe and vibrant shopping experience."