Chamber of Commerce host legislative breakfast featuring local representatives
Friday morning business owners and community leaders met for breakfast at EagleSticks Golf Club for the Zanesville-Muskingum County Chamber of Commerce annual legislative breakfast to hear from local representatives about current issues and their effects on our local community.
BJ Smith from AT&T, a corporate sponsor of the event, began the morning discussions by speaking on how her company is working to improve local community broadband through its wireless offerings, a service which she described as working to fill the gap many residents and businesses face in more rural areas of our community.
"AT&T is here to support our local community," Smith continued before introducing Congressman Troy Balderson.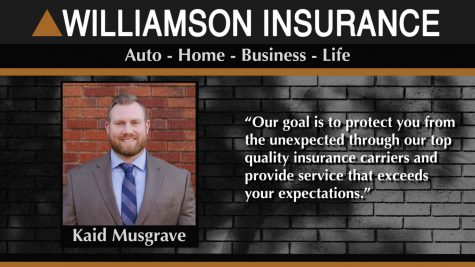 Bladerson thanked those in attendance, saying how blessed and honored he is to continue to serve the local community.
"I wouldn't be where I am, I wouldn't be in that [Capital] Building, without Muskingum County," said Balderson as he began discussion on the United States-Mexico-Canada Agreement which was a renegotiation of NAFTA.
Balderson discussed how USMCA will help benefit farmers, particularly in regards to dairy production and its trade between the United States and Canada.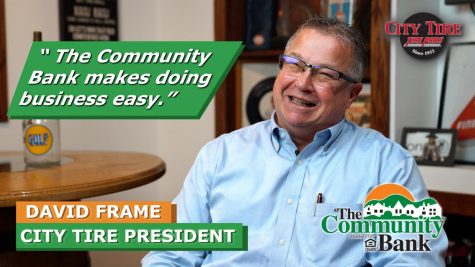 Ashley Karlen, Director of Constituent Services for Congressman Bill Johnson, was representing Johnson as he had a prior scheduled event and was unable to attend.
Karlen highlighted a recent piece of bipartisan legislation, the TRACED Act, which is designed to reduce the amount of robocalls Americans receive by giving the Federal Communication Commission additional enforcement powers such as increasing the statute of limitations and expanding monetary fines by those individuals and companies placing such calls.
According to Karlen, one of the largest issues facing residents of Johnson's congressional district is the accessibility of broadband. Johnson recently hosted a forum with FCC Chairman Ajit Pai in Marietta where they discussed various challenges the FCC faces in identifying places lacking affordable broadband access.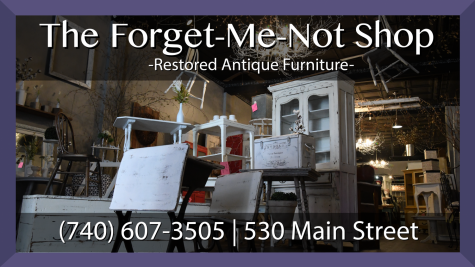 One such move by Johnson and other representatives is to create more accurate maps of where broadband isn't available, as current maps are based on Census Tracks with erroneous reporting data, Johnson's aid explained.
Also at the event was Ohio State Senator Tim Schaffer, who was selected to fill Brian Hill's seat when he became CEO of Guernsey-Muskingum Electric Cooperative last February. While Schaffer is new to representing Muskingum County, he began his discussion by highlighting his time visiting students at East Muskingum School's earlier this week.
Schaffer elaborated on a policy the current Ohio Senate has where for every new rule or regulation, they remove two that hinder job growth or create unnecessary burden on the business community.
"I think it's a great move," said Schaffer.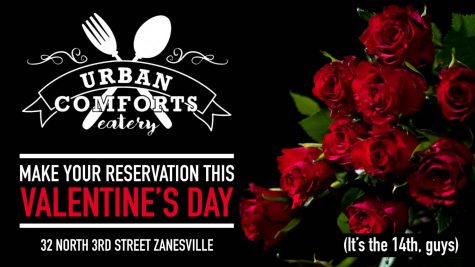 The representative also referenced the $700 million dollar income tax break in the state's budget bill, which included dropping the bottom two tax brackets — designed to benefit poorer Ohioans.
In speaking on the tax cuts Schaffer remarked that the "money is better in your pockets than the governments," which received many nodes of approval from those in attendance.
Adam Holmes who represents both Muskingum and Guernsey County in the Ohio House of Representatives was the events fourth and final speaker. Holmes had a long military career and also serves as CEO of Frueh Enterprises in Zanesville.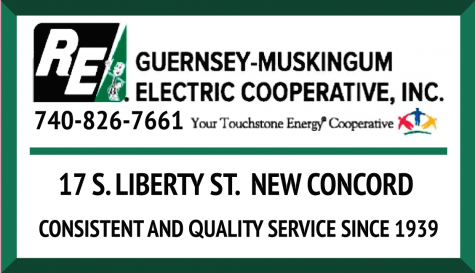 "While serving in the military, there were some rough days in Iraq and around the world, where I'd ask myself, is this all worth it. That first day I stood in the Assembly and said the prayer, I knew, damn right it's worth it," said Holmes with a big smile on his face.
Holmes spoke on the regional economic effects of Utica Shale production, saying that he believes it will be here forever, providing great continued economic growth to our community.
The representative spoke on many various issues, such as Ohio's central location for manufacturing and distribution, the opioid crisis, healthcare and local airports, as well as the quality education available at Ohio colleges.
Once Holmes concluded, Dana Matz, President of the Chamber, invited all four individuals back up to answer questions from those in attendance. Many questions were answered by the representatives on issues such as housing, homelessness, human trafficking, infrastructure and capital projects that have an impact on the local community.