Man running coast-to-coast for refugee education crosses Muskingum County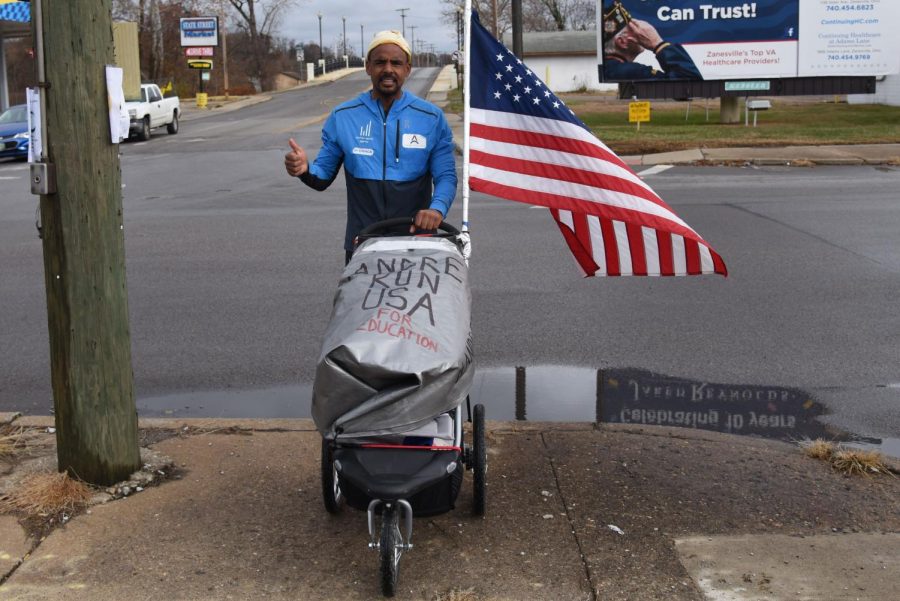 A French man spending the next four months running from New York to California while raising awareness of refugee crises worldwide made his way through Zanesville Friday morning on his way to Hebron and then Columbus.
Andre Belibi Eloumou began his journey Nov. 1 in Brooklyn. Pushing a stroller decorated with an American Flag, Belibi Eloumou will keep running until he reaches Santa Monica around March 7.
Each day, Belibi Eloumou runs the equivalent of marathon.
On his longer runs, he reaches up to 50 miles in a day.
Belibi Eloumou's mission runs deeper than the miles the 33 year-old puts in throughout his trek, which will total 3,600 by the time he reaches the west coast.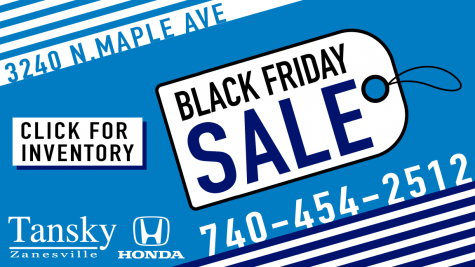 The athlete is also raising funds to help refugees while specifically promoting education.
"It will provide young refugees with emergency support, long-term care and some hope for the future through education in order to fulfill their dreams," wrote Belibi Eloumou on his crowdfunding page.
The run is dedicated to Belibi Eloumou's father who immigrated from the Central African country of Cameroon to France.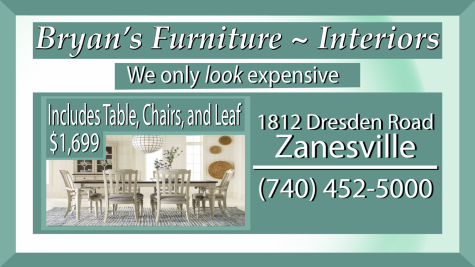 "My father's journey from Cameroon to France took three years in the early 70's with less than 50 dollars in his pocket and a strong faith in God," wrote Belibi Eloumou on his website.
The money raised by Belibi Eloumou will benefit USA for UNHCR– the only non-profit organization in the United States focused solely on raising funds and awareness for the UN Refugee Agency.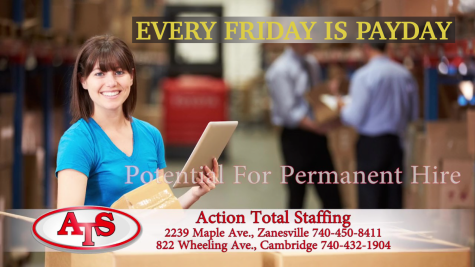 "The entire team at USA for UNHCR is inspired by Andre's dedication to raising awareness about refugees. His run across America is another creative example of how people are stepping up every day to stand with refugees," said Nicholas Feeney of USA for UNHCR.
To support Belibi Eloumou and USA for UNHCR, a GoFundMe page has been created.