Red White & Run saw largest crowd ever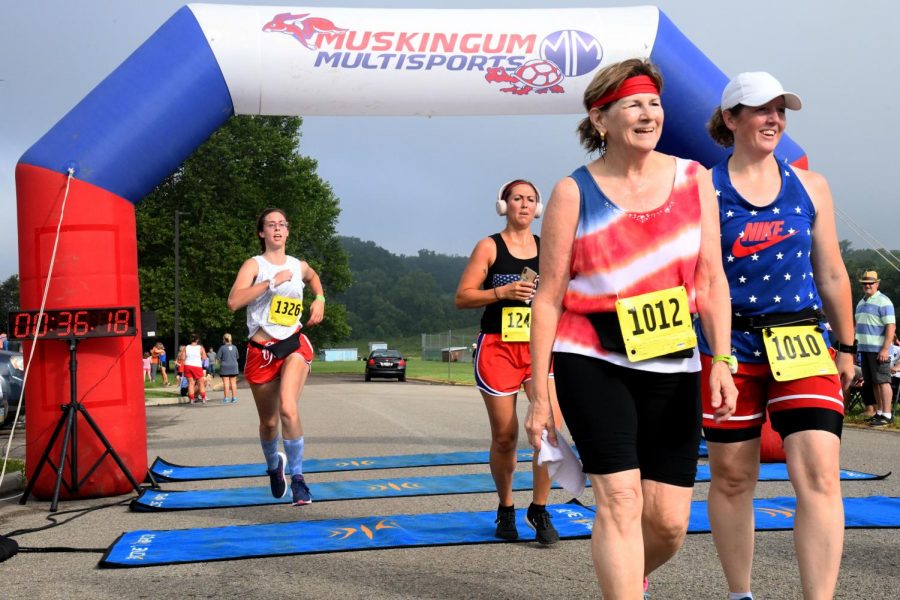 From babies in strollers to senior citizens in the ages 70 and older category, many people added to the over 200 participants running and walking in the Red White and Run 5K to kick off the Fourth of July.
With approximately 269 registrations for the race, Event and Program Manager for the MRC Becky Weir said about 222 participants checked into the race Thursday morning, making it the largest race since Red White and Run began with the MRC six years ago.
"I just think it's a great community effort, community event (to) show patriotism, just everyone come together and it's just great, and I'm so thankful for the weather. And God bless America," Weir said.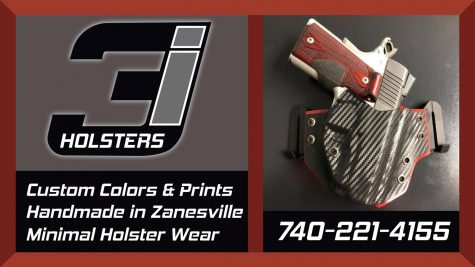 The first-place runner, Chris Tooms of New Concord, crossed the finish line at approximately 18 minutes and 7 seconds into the race, according to the race results.
Finishing a little further along into the race was the mother-daughter duo that won the patriotic promenade.
Melissa Helser, who has participated in four 5K races in the past few weeks, and her mother Melody Tankovich, who has joined her for three of those 5Ks, showed up to the Red White and Run ready to celebrate freedom.
"It was really nice. We did one (5K) last week in Pataskala, we did one at Buckeye Lake. I like that they had water everywhere," Tankovich said of the Red White and Run.

Decked out in American flag headbands, tie-dye shirts, colored-leggings, tutus, American flag sunglasses and more, the duo was practically sweating red, white and blue.
"This is a nice campus. I like the atmosphere here, like everybody is friendly and cheers each other on and everything like that so that makes it really nice, too."
Trophies were set to be awarded to the top three overall male and female finishers of the 5K race, as well as medals to the top three male and female finishers in each of the eight age categories — 14 and under, 15 to 19, 20 to 29, 30 to 39, 40 to 49, 50 to 59, 60 to 69 and 70 and older.
Race results can be viewed online at Muskingum Multisports' website.