'It's not over' for these inmates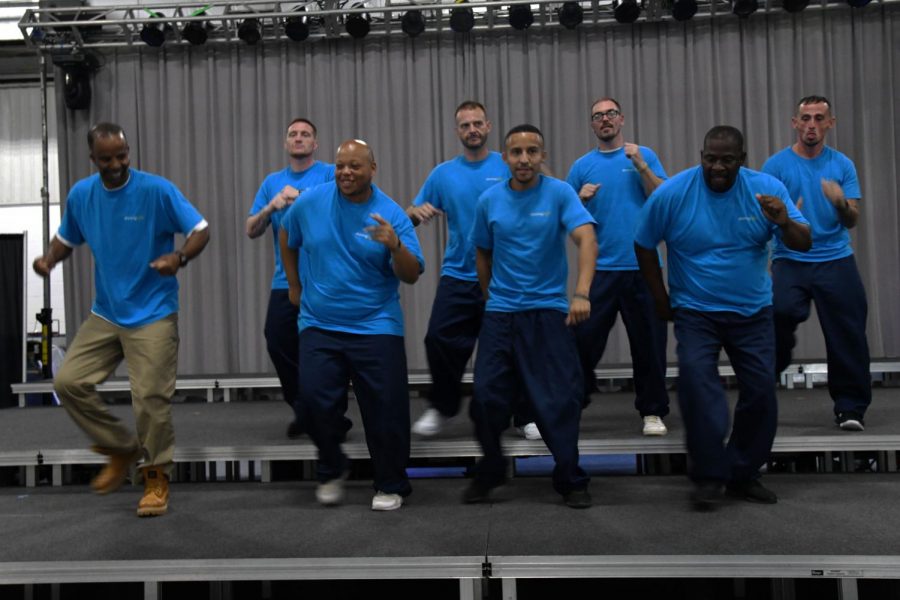 A 50 minute-long performance brought family members and community representatives to tears on Friday as they watch incarcerated men partake in performing arts.
Prison is not the first place that many people think to go for a creative arts performance, but on Friday, June 21, a group of people gathered at Noble Correctional Institute to watch a crew of 32 men sing, dance, speak and perform a play they wrote themselves.
"I hope you walk away with a sense of pride for your loved one or friend, whoever you're here to see," Noble Correctional Institute Warden Tim Buchanan said to the crowd before the performance began.
Over a period of two weeks, shininglight ministries out of Pennsylvania immersed 32 inmates at Noble Correctional in performing and theatrical arts, while teaching the men core values of spiritual practice, as well as personal and relational growth. Professional choreographers, actors, vocalists and speakers from New York, Los Angelos and beyond, volunteered their time, seven hours a day for two weeks, and coached the men in different aspects of the arts.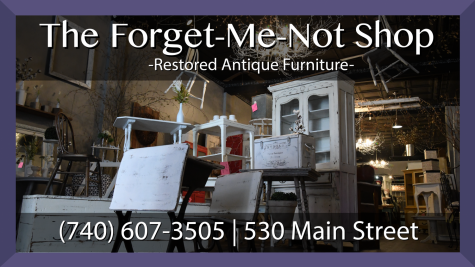 Shininglight ministries was founded in 1996. The ministry would recruit high school and college students to go into prisons and rehab centers to perform for the men and women in the facilities. The ministry would host one-day programs and then be on their way.
In 2015, the ministry altered its approach and began going into prisons to incorporate those who are incarcerated into a two-week long program to help restore people's purpose, show them the arts and teach them about God.
"We had gone inside and we got to know them (inmates) briefly and then some of our artists who would go in and do the events wanted to do more because they saw the need and they saw the power of the arts," Founder and Executive Director of shininglight ministries Jeff Bohn said. "So we said, why don't we do this program we did with high school and college students, try it inside and it was very life changing."
Friday, and the weeks leading up to the performance, was a first for many people, the shininglight crew included. It was the first time many family members got to see their loved ones perform, the first time Noble Correctional has had a group come inside to teach performing arts and the first time shininglight ministries has been to a prison in Ohio, and had community members watch a performance.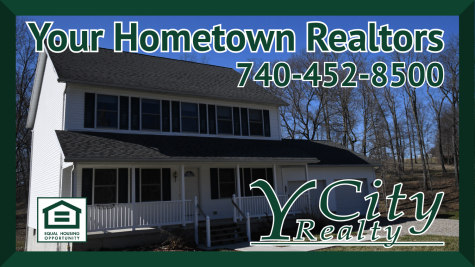 The 32 men were split into four groups, the vocal group, the dance group, the theater group and the spoken word group.
With the guidance of their coaches, the men told their own stories of lives shattered by tragedy, intertwining personal aspects to tell a complete story of broken lives, but lives that aren't over.
At the conclusion of the performance, each group chose one spokesperson to provide words of encouragement to other inmates.
"When someone says you can't do it, we're prime examples that you can," a member of the dance team said.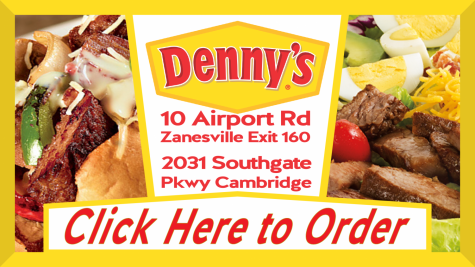 The camaraderie of the men involved in the program was visible as each man's arm slung around the man sitting next to him as members from the audience offered feedback following the performance.
"If your teachers knew where you are and what you did today, they would be so darn proud of you," a teacher from the community said through tears as she told the men that, despite their rambunctious younger selves, on behalf of all their former teachers, she's rooting for them.
Parents of performers stood to express their gratitude for shininglight ministries and commend the men for their hard work and dedication to rehabilitating their lives.
"It was amazing. It was tear-jerking for me honestly," Bobby P. one of the performers said of the feedback from the community. "A couple people's comments were very emotional and connected with me on a level, it was very inspiring to hear, to hear what they were saying."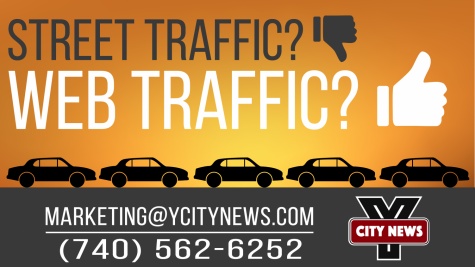 Not only was the program encouraging for the inmates, but it empowered them, as well.
One of the performers, Damario B., said the program bought him 31 new friends as he walked into the first day not knowing anyone involved. He said the shininglight ministries team members gave them a sense of pride and treated each inmate like a person without any judgement.
A program that typically take six months to a year of preparation, shininglight, with the diligent work of the staff at Noble Correctional, was able to book a workshop and show up within five weeks.
"The fundamental thing for me is all of the work my staff did because they've dedicated so many days of preparation to make sure all the little things happened, to make sure that everything worked," Buchanan said. "And that doesn't happen in a lot of places, and that's just more evidence that this is a special place." So layer that with the dedication and pride that our men took in performing, (it) made me so proud."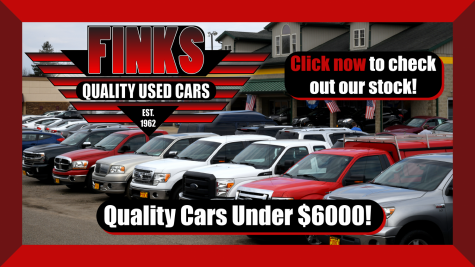 Buchanan said experiences like the ones that shininglight brought to Noble Correctional are always welcomed as the goal of the facility is to rehabilitate offenders and reintegrate them back into society.
"We have a moral obligation to do the right thing and it's things like this that makes a difference in people, so non-traditional experiences is what enhances the human soul," he said. "So, this is an opportunity, created by positive relationships outside of here."
The program at Noble was shininglight's 18th program since beginning the two-week long partnerships. Bohn said one of the things that he and his staff noticed was the small level of freedom that inmates had at Noble Correctional, the freedom to choose the program and not be ordered into it.
"They (inmates) have a little more freedom here … and that seems to result in they're more responsible men and they're not resistant to everything," Bohn said. "That little bit of freedom has resulted in them being capable of making good choices."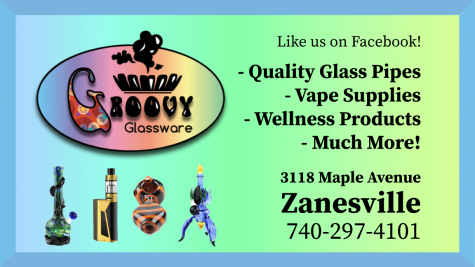 Program Director Kelly Enck echoed Bohn's praise of the prison by stating that the freedom is reflective of commitments in society. She said the men "bought into" their program much more readily because they had the freedom to choose to participate which resulted in ownership over their commitment.
Mirroring a person taking on the responsibility of a job or role in the community, Enck said each inmate showed up everyday, on time, to participate because there was ownership formed in that role.
While it was their first time at a prison in Ohio, the shininglight team said it will not be their last time hosting a program in the state.
"I wanted to emphasize how special the shininglight guests were. The quality of person that's come into the facility has been tremendous," Buchanan said. "They didn't have to be here, they chose to be. So for that, we're grateful."
For more information on shininglight ministries, click here.