Farmers' market incorporating businesses, foods, artists for 'Wednesdays on Fourth'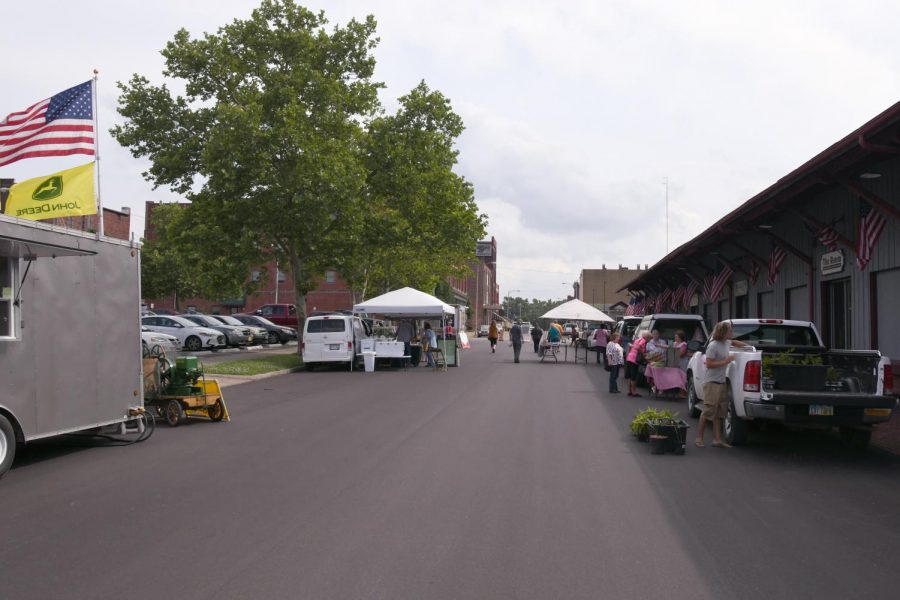 The third year of the mid-week Zanesville Farmers' Market is taking a twist and expanding its event.
Wednesdays on Fourth are taking over downtown starting Wednesday, June 5 from 4 p.m. to 7 p.m. on Fourth Street.
Over the past two years, the farmers' market has hosted a smaller mid-week market on Third Street that featured a fewer number of vendors than the weekend market. This year, the market is expanding to incorporate more of the local food and art community into the mid-week event.
"It has become a collaborative community event that highlights local artists, businesses, foods and music," Sara Davis, Interim Wednesday Market Manager for the Zanesville Farmers' Market, said. "There is a lot of excitement around the local food movement in Zanesville, and I am happy so many entities are eager to be a part of it in their own way."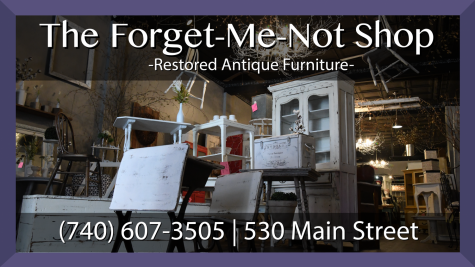 Several galleries and businesses in the area will be open throughout the event, including, Gallery Luminaria, The Art Loft, The Masonic Temple, Urban Comforts, The Old Market House Inn and Vin Ami.
"Local restaurants are supporting local agriculture and utilizing clean, healthy ingredients by featuring farm to table dishes and drinks on Wednesdays," Davis said.
Wednesdays on Fourth doesn't want to limit artist incorporation to just visual arts, thus, performing arts is folded into the mix as well with local live bands each week. For the first Wednesday, The Wayfarers are scheduled to play throughout the event.
"We are proud to incorporate and support local musicians throughout the season with a rotating lineup," Davis said.
In previous years, the Wednesday market was a convenient place for people to pickup ingredients and produce on their way home from work, Davis said. Now, with many other businesses, restaurants and artists involved, the appeal of the event is aiming to keep people in the city a little longer.
"Traditionally, this market has been great for people getting off work, stopping by the market for ingredients, and then heading home," Davis said. "Visitors were showing up, but not staying downtown for the full experience. With this market evolving the way it has, we hope visitors will come to the market and be exposed to participating storefronts and see that the neighborhood has a lot to offer, regardless of what day it is."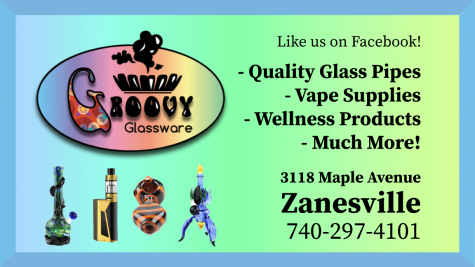 Those planning to visit the market, and experience everything Wednesdays on Fourth has to offer, are encouraged to bring a cooler to store their goods purchased from vendors.
The Wednesday market is food-vendor focused and features seasonal produce, eggs, local coffee, baked goods local kombucha tea, pasture raised meats and more. Other vendors will also share their artwork and creations.
In an effort to draw community members to downtown and enrich local economic growth, the farmers' market is inviting other downtown businesses to participate. Those interested in being a part of Wednesdays on Fourth can contact the market's coordinators at zanesvillefarmersmarket@gmail.com.
Traffic on Fourth Street will be obstructed from 3 p.m. to 8 p.m. on Wednesdays. The street will be closed from the Masonic Temple to Market Street.